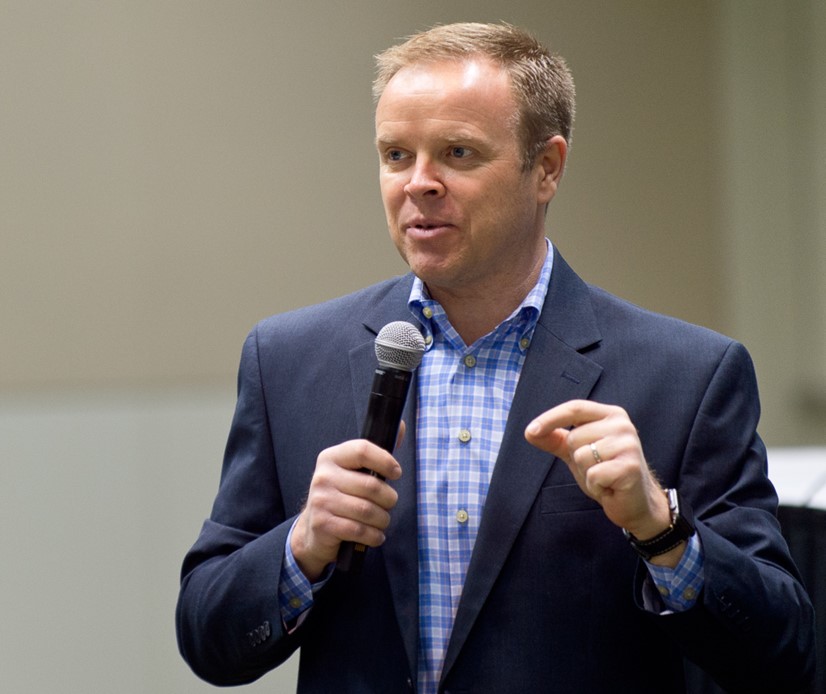 Dale Dixon
Chief Innovation Officer
BBB Great West+Pacific
info@ibleventsinc.com
About
Innovation: Using the past to prepare for the future
Wed, 08/31/2022 -
10:30 am - 11:30 am
Seminar Room: Aurora B

You're facing challenges in your business like never before. Regulatory, economic, employee…the list goes on. In this session BBB's Chief Innovation Officer, Dale Dixon, will lead us through an interactive conversation to focus in on what we've learned from the past three years, leveraging our individual strengths and building on the relationships we have in the community to meet those challenges and thrive personally and professionally.
About Dale Dixon
Dale Dixon helps business and buyer win in the marketplace through honesty, trust and integrity in his role as Chief Innovation Officer of Better Business Bureau Great West + Pacific. In his role, Dale's mission is to make the BBB brand more valuable for trustworthy businesses and easier to use for people searching for ethical companies. As a speaker, award winning author, podcast host and thought leader in the arena of business ethics, self-regulation and consumer protection, Dale appears in front of thousands of people each year. Whether a live audience, podcast, television or radio news program, online or the printed page, Dale is spreading BBB's mission to be the leader in advancing marketplace trust by:
Creating a community of trustworthy businesses
Setting standards for marketplace trust
Encouraging and supporting best practices
Celebrating marketplace role models
Denouncing substandard marketplace behavior.
Dale has 34-years of broadcast news and media communication and executive leadership experience. Dale speaks and writes in the areas of leadership, personal development and business ethics. Dale is an Associated Press and Idaho Press Club award winner, Better Business Bureau Integrity Counts! Honoree and was named an Idaho Business Review Accomplished Under 40 recipient. Dale lives with his wife Tonia in southwest Idaho. They have two adult children.