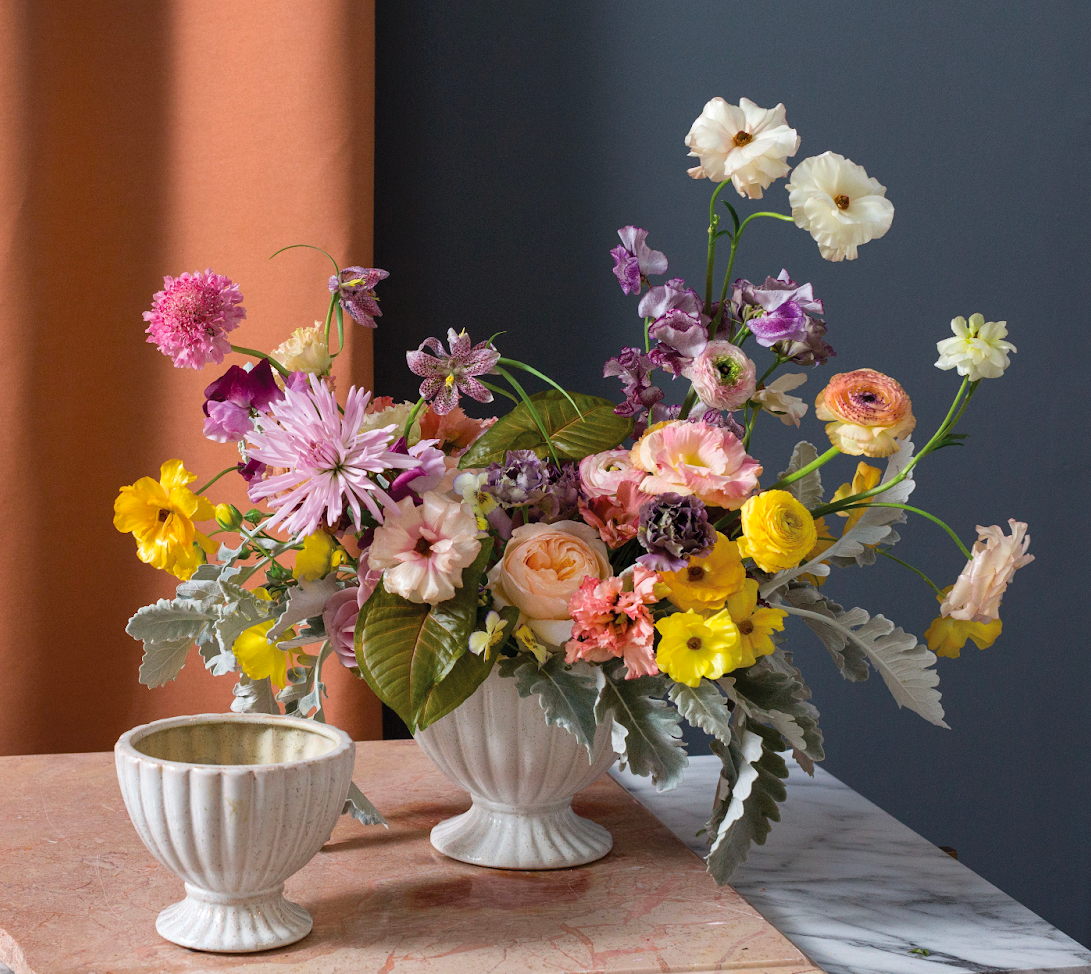 Sarah Lunstrum
Dream Farm Flowers
info@ibleventsinc.com
About
Spring Floral Centerpiece Workshop
Sat, 03/26/2022 -
2:00 pm - 4:00 pm
Room 120A
Celebrate spring! Play with flowers as you learn to create a design forward, multi-dimensional, organic and abundant seasonal floral arrangement. This class explores color, texture and movement using lush and delicate blooms as well as environmentally friendly design mechanics. All materials and tools will be supplied, including the vessel. All abilities welcome.
About Sarah Lunstrum
Dream Farm Flowers is a 1-acre urban flower farm / design studio located in the historic Collister District of Boise Idaho. In this unique space, we specialize in bespoke floral arrangements for weddings, events and workshops while using sustainable sourcing, growing and design practices. Sarah grew up on a small farm on the outskirts of Boise where she earned and learned her flower growing abilities. She has studied under floral design leaders to develop her own design skills.