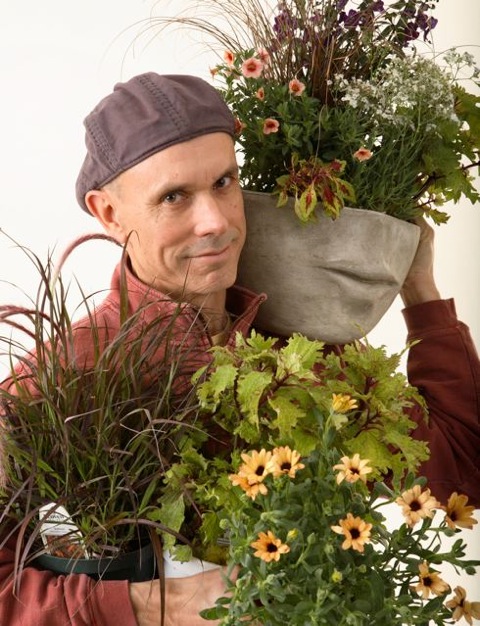 Don Engebretson
2022 Featured Keynote Speaker
Renegade Gardener
info@ibleventsinc.com
About
Keynote: Top 10 Gardening Blunders and How to Avoid Them!
Fri, 03/25/2022 -
Room 110AB
Friday and Saturday 11:00AM
Sure, gardening is fun, soothing, enriching and all of that, but don't always believe it when you see a landscaping project described as "easy," or a plant touted as "foolproof." Fact is, gardening is a lifelong learning process that involves more than a little guesswork, serendipity, and experimentation. Down the road, every gardener is sure to discover that startling success sometimes goes hand-in-hand with staggering failure. Come hear Don Engebretson, The Renegade Gardener, at the 25th annual Boise Flower and Garden Show! Seating is limited.
About Don Engebretson
Don has published five books on gardening and landscaping. For over a decade he was a field editor and garden scout for Better Homes and gardens and garden editor and columnist for Mpls.St.Paul Magazine. For four seasons he was the gardening expert on HGTV's TIPical MaryEllen show and served as landscaping consultant and on-camera garden design expert for the PBS Television series HOMETIME. His articles on gardening, landscape design, and the landscaping industry have appeared in many local, regional, and national magazines and newspapers, including Better Homes and Gardens, Midwest Living, Garden, Deck and Landscape, Northern Gardener and the Seattle Times.
Don is a six-time winner of the Garden Writers Association Garden Globe Award for excellence in garden writing A nationally recognized authority on landscaping and garden design, Don speaks frequently at industry events across the United States and Canada. He has been a featured speaker at: - Portland Home & Garden Show - Oklahoma City Home & Garden Show - Jacksonville Home & Garden Show - Houston House Beautiful Show - Perennial Plant Association Symposium - Calgary Horticultural Society Spring Show - Minneapolis Home & Garden Show - St. Louis Home & Garden Show ....and many other consumer, university extension and trade symposia across the US.