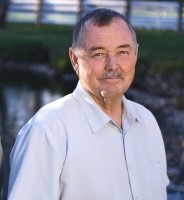 Jim Zamzow
Owner
Zamzows Inc.
info@ibleventsinc.com
About
Bokashi, The Anaerobic Revolution in Composting
Sun, 03/26/2023 -
11:30 am - 12:30 pm
Room 120C
Bokashi is an ancient Japanese form of composting that involves anaerobically fermenting kitchen and garden waste into amazing plant and soil food. Traditional composting requires oxygen to work, Bokashi on the other hand, utilizes organisms that thrive with little or no oxygen. In this class, Jim will share his experience with the process, some of the amazing results he's seen and how you can start doing Bokashi at your house. We suggest you take one moment to google "Bokashi", read a few of the headlines get excited, then we will see you at the seminar. This process is cutting edge, fun to do and creates amazing results.
About Jim Zamzow